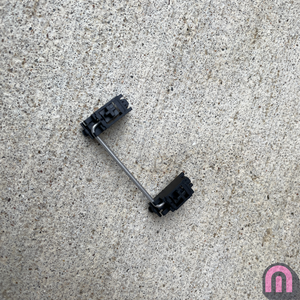 3DKeebs
Cherry Stabilizers
Regular price
$0.17
$0.00
Unit price
per
Sold in Parts, so be sure to get what you need!
1 Stab = 1 Wire + 2 Housings + 2 Stems
Issa Cherry Stab, you've seen them before! These are your OG's and with a good amount of Tuning (BDZ and or 205g0 Combo FTW) they can be great. WE KNOW WHY YOU HERE THO.. YOU CAME FOR THE ONLY 3U Stab IN THE THE WORRRLLLDDD CRAAIIIGGGG!!!! 
---
Share this Product
---